News
YouTube Channel Online
I finally got my YouTube channel up and running. Come by and check out some of my videos with some advanced concepts on electronic drumming. Just click the YouTube button to the right in the next column.
Featured in Digital Drummer Magazine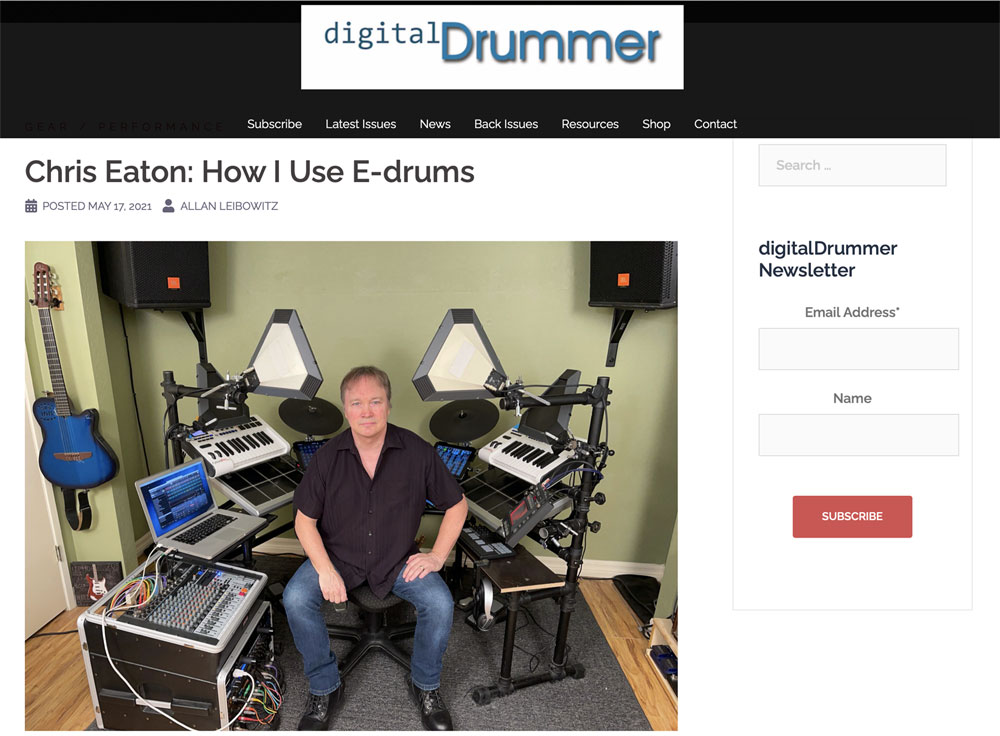 I wanted to say thank you to Allan Leibowitz of Digital Drummer Magazine for the feature on the website. This will also be featured in the August 2021 Issue. If anyone wants to check out the full article and a great drum magazine, please click the picture and feel free to leave comments.
Featured on IOS Musician
I want to thank iOS Musician for the featured spot on there home page and also for providing such valuable information for the modern electronic musician. You can click on the picture for a link to their website.
Now On SoundCloud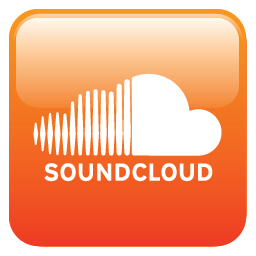 I am always open to collaborating with other musicians in my recording studio... especially lyricists and soloists. When I meet someone new I am usually asked if I have any samples of my current projects on Soundcloud for which I usually respond "Not Yet"... until now. I finally found some time to check it out and realize that it is a pretty cool way to quicky get a project out there to share. So if anyone is interested in checking out some of my current projects (unfinished), you can click on the Soundcloud logo below and you will be directed to my page. Let me know what you think.
Thanks all.
eKit Back In Action
My electronic drum kit has been evolving since my college days and lately has undergone some major upgrades that allow me to do some real cool things. Being able to control effects, tuning and even adjust waveforms in a live performace has opened up a new realm of sonic posibilities. I'll be using this kit on more of my gigs now, hope you can come hear it sometime.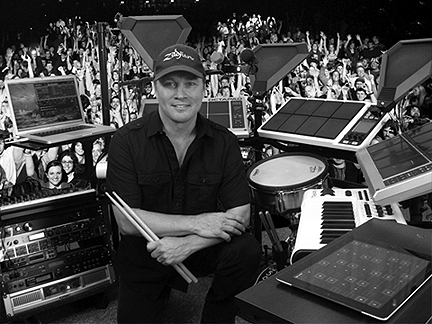 Updated Pictures
Over the years I've had the privilege to play with many fine musicians and for a long time I've been wanting to scan those old photos and share them with everyone on my site. I finally got around to it and if you click on the Photos button above you can see some of the friends I've made music with. There's even some photos that date back to high school days. Hope ya' like.
Click for older News
New eBook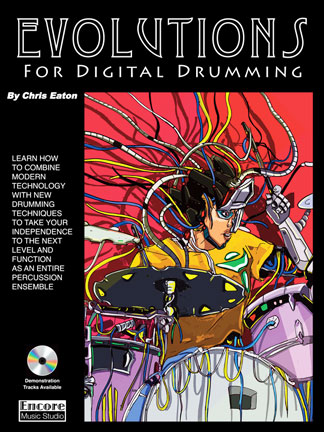 Click on image for more details, sample pages and order information.
Music on iTunes

Click on images to hear samples and order.
Stick Patterns (eBook)
Click on image for more details, sample pages and order information.
Performances
Click on the calendar image for more information about upcoming performances.
Vocal Song List
Click on the song list image below to check out songs.
Chris' Jukebox